Shopping Cart
Your Cart is Empty
There was an error with PayPal
Click here to try again
Thank you for your business!
You should be receiving an order confirmation from Paypal shortly.
Exit Shopping Cart
Your Adoption Story Could Win FFR $100,000!
The Petco Foundation believes that love changes everything, and they want to hear how adopting a pet has changed your life for the better.
If you adopted your pet through Felines First Rescue, please consider submitting your story to the Petco Foundation Holiday Wishes (500 words max) along with photos of your pet, and nominate the Felines First Rescue to receive up to $100,000 in grants to continue doing what we do best – saving the lives of pets just like yours. Be sure to share how your pet has changed your life, and how we helped you find each other!
The deadline to submit your story is October 31st, and only the first 10,000 submissions are guaranteed to be considered, so don't delay!
Also, be sure to include the contact information below on your nomination form to ensure that we can respond to the Petco Foundation if your story is selected as a finalist!
• Felines First Rescue
• Jesse Spaulding
• 503-246-0808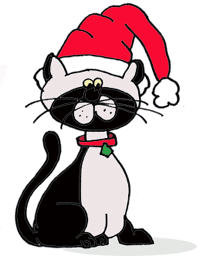 A wonderful opportunity to donate to our rescue!
Home 4 the Holidays is a three-month adoption drive that saves the lives of orphan pets and raises awareness about the importance of pet adoption during the holiday season. More families bring a new pet home during the holiday season than at any other time of the year.

The program educates the public about the importance of choosing pet adoption, as opposed to supporting puppy mills and backyard breeders. Through our collective group of over 4,000 pet adoption agencies, facilities and rescue-groups, this campaign has become the largest pet adoption campaign on record, saving over 10 million pets since its inception in 1999.

For its third year, Helen Woodward Animal Center is excited to partner with Blue Buffalo for this impactful program. The pet food company not only provides impressive national marketing to spread the word about adopting over the holiday season, but also distributes "Adoption Kits" to all participating rescue facilities to gift to each new pet parent who takes home an orphan pet throughout the campaign.
/